2018 Mother's Day Twin Breastfeeding Journey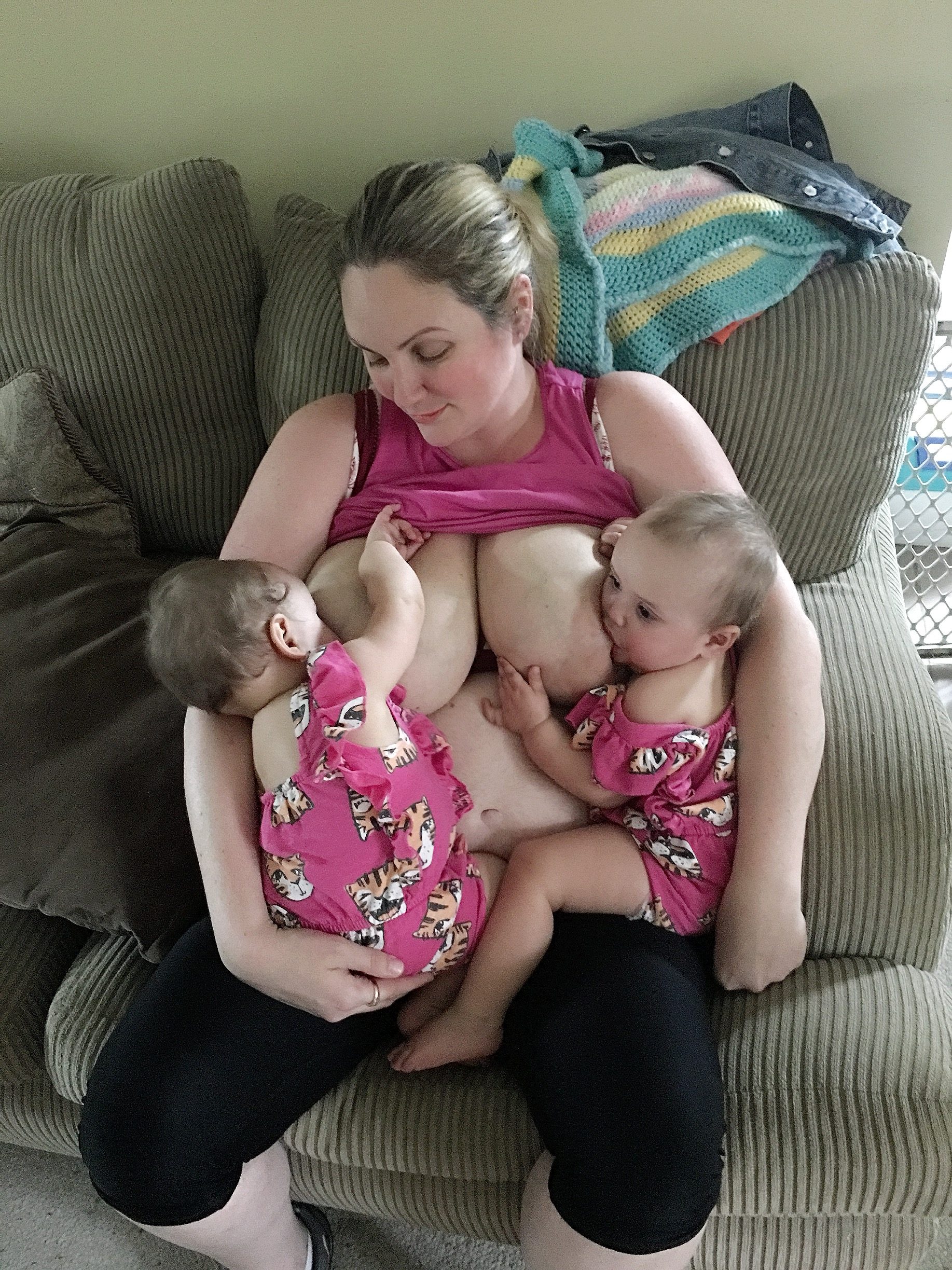 Tomorrow is my first Mother's Day with all four of my girls. This is technically my fourth being a Mother. Each one has been so different. This marks four years of almost consecutively nursing all my babies. What a beautiful sacrifice we give as mothers! Carry and grow in our bodies for ten months, go through the biggest life changing experience of child birth forcing us to realize the true POWER which lies within us, followed by the continued selfless act of breastfeeding and mothering in general.
Prior to becoming a mother, I thought I knew who I was. I knew only a tiny sliver. Everything changed and yet I am more me (now) than I ever was (before).* Becoming a mother has made me realize truly how being a parent is the most selfless act.
Our lives (and in many cases our physical bodies) are no longer our own. our worlds revolve around these little humans we have chosen to bring into this world. I remember when I become a first time mom thinking, "will these sleepless nights ever end?! When will my body start to feel better? Will it ever feel better? And slowly sleep got back to normal as did my body. Before I knew it, my new baby was a year old and the sleepless nights and aching back were distant memories.
I am curious how other moms celebrate their Mothers Days? Do you snuggle kiddos all day? Do you go out to brunch? Do your mama duties never skip a beat? Massages, manis, pedis, What has been your favorite gift? Does your spouse have any special traditions?
Wishing all mamas the best day tomorrow, filled with whatever it is that makes YOU happy!