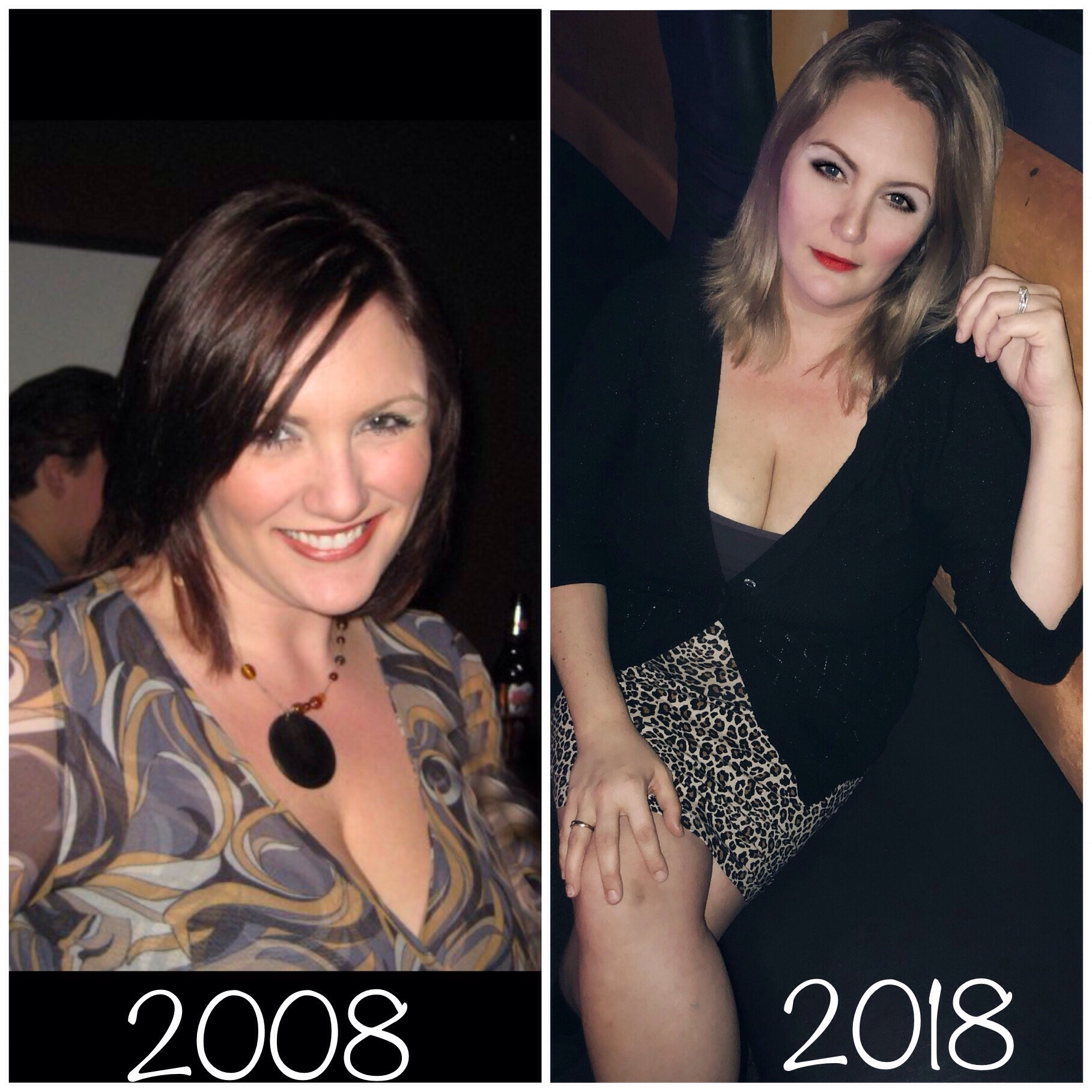 There's about a 10 year difference between the two images, but two very different women.
On the left I was interested in being social, having fun, going out, and focusing on myself.
Now, every single decision that I make whether directly or indirectly revolves around my children.
Then I had an amazing socialize with lots and lots of friends so I was able to spend time with regularly.
Now I have an amazing family and zero social life, however my daughters tell me I'm their best friend and we hang out all the time! 🙂
Then I was concerned about my biological clock ticking.
Now I'm concerned about my pelvic floor!
Then I was thick and I'm thick.
Then my booby's were just for looks, now I have nourished (and continue to do so) for amazingly healthy tiny humans.
I admire and respect that "then" Jenn, Although she had a lot to learn. I'm certain my future self will say the same thing about my present self.
The key to the present is to constantly strive to be a better self. Don't be afraid of introspection and keeping yourself accountable.
Two things I've recently learned about myself and strength lately is that I do not need wine or alcohol to cope. I need sleep, rest, and appreciation. (And massages help too.)
What have you learned about yourself in the past 10 years?